FOR SALE
September 2021: The Haldane HD100 featured on this website is now for sale. UK buyers only. Buyer must collect. Serious interested parties can email forsale@haldane100.com for more information.
The Story of a Kit Car Build
Weighbridge
I've managed to take the car to be weighed and even had the chance to ride around a bit; I even went so fast it changed gear into second! This might not seem such a big deal, but with it being an automatic I couldn't do it myself while it was on axle stands. After all, would you feel safe with the speedo reading 35mph while you waited for it to change gear?
Dave and myself were holding quite a bit of traffic up while we weighed it, but at least people had something interesting to look at while they were waiting. We even got a thumbs up from one truck driver who must have approved.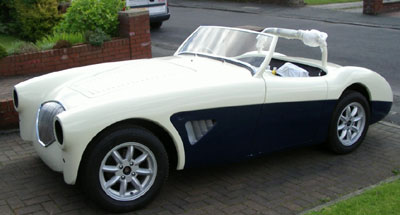 Car on drive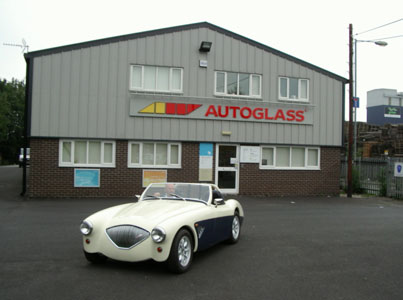 Me on Autoglass car park after unloading off Dave's trailer