The Story of a Kit Car Build
Credits
Here are a few photos of people who have helped me through this build.
---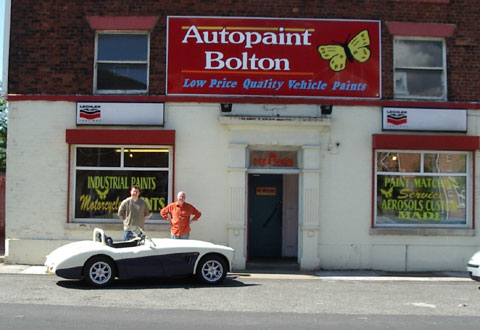 First, this is Aron and his dad John from AUTOPAINT BOLTON LTD. Whenever I went in there for my paint, they couldn't have been more helpful when I asked for advice (a lot). They'll make aerosol tins up for you as well. Highly recommended. If you want to contact them, they're at:
18 Gladstone Road, Farnworth, Bolton, BL4 7EH
Tel: 01204 861008
Email: sales(remove this)@(and remove this)paintproblems.co.uk
Website: www.paintproblems.co.uk
---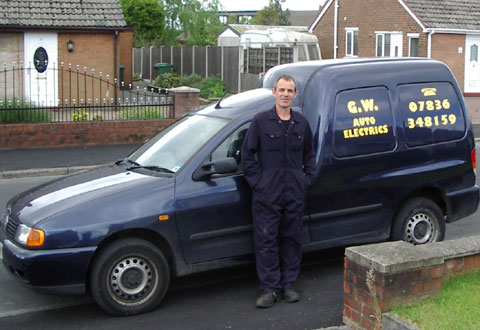 Here's George, my friendly auto electrician from G W AUTO ELECTRICAL SERVICES. He has the patience of a saint. (He needed it whenever he came to me.) Although he's mobile, I'd ring him first to see how far he'll travel. (This is going out worldwide remember!)
Tel: 07836 348159
---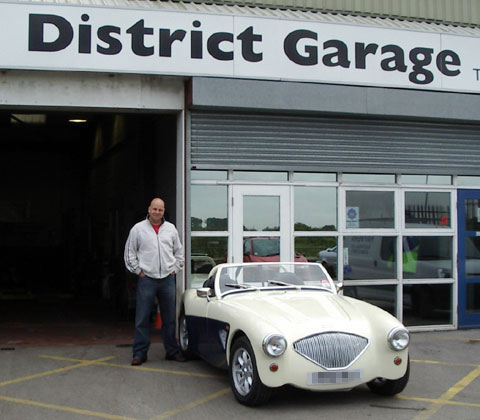 This is Jed from DISTRICT GARAGE in Bolton. These chaps did the exhaust for me. Stainless steel, custom made, for what I thought was a very reasonable price indeed. Highly recommended.
Tel: 01204 854670
Website: www.districtgarage.co.uk
---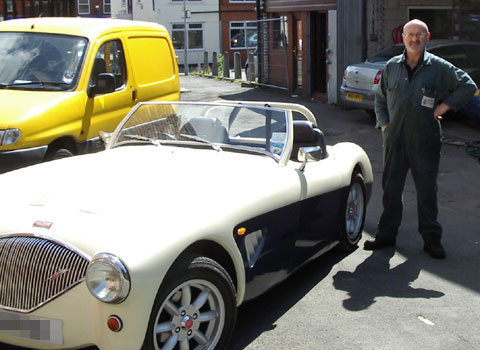 This is Paul from ENGINE TEKNIK, Westhoughton, Bolton. All kinds of engine work undertaken, from tuning to valve inserts for unleaded for older cars. He can be contacted on:
Tel: 01942 840818
---
Others I haven't had chance to photograph but I can certainly recommend are:
S & J SPARES from Chorley. These guys usually go to all the major kit car shows and deal with all the usual bits and pieces, like the chrome hinges I changed. Their prices are usually lower than the main suppliers of these kind of things. They can be contacted on:
Tel: 01257 262881
The man who trimmed the seats for me is Mike at AUTOTRIM in Coppull, near Wigan. This guy gets most of his trade by word of mouth and he's always busy, which says a lot about the quality of his work. His telephone number is:
Tel: 01942 833403
---
I've left this photo till last in case it put you off going any further. This is ME!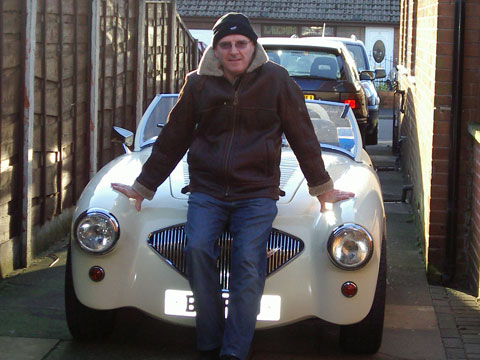 And finally I must thank my nephew, Mr Tony Ruscoe, for setting up this website and giving me the chance to show off to all the world!
Thank you,
Roy
---